Welcome to Joe's Discount Tire!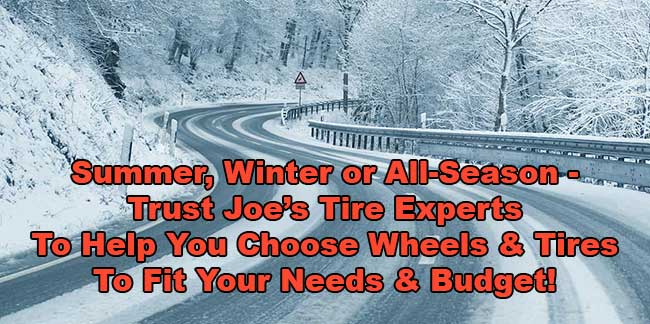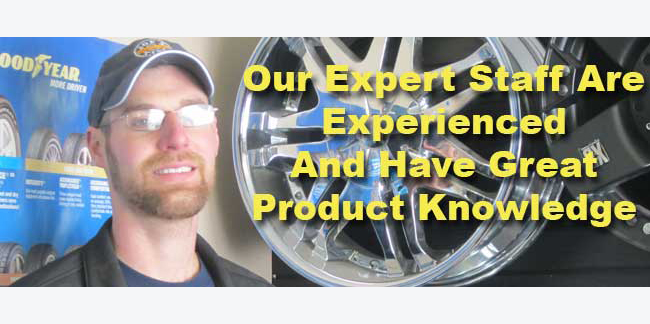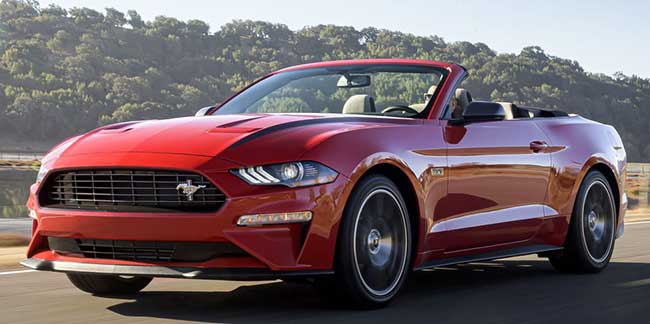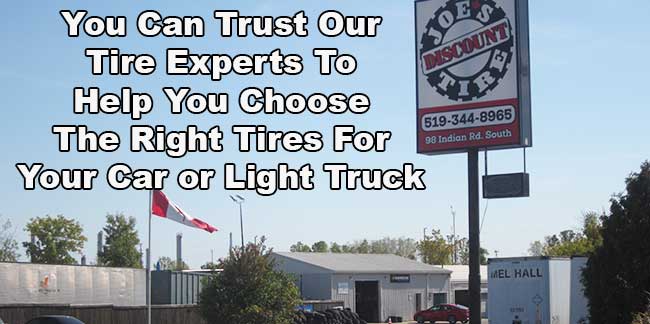 Tires are more than round pieces of rubber that spin under your car or truck. They provide safety and stability for yourself and your family. You count on them to keep you safe on ice, snow, in the rain and at highway speeds.
There are hundreds of different types and brands of tires available to you, no matter what you drive. The key is knowing what tires are the best for you and getting them installed quickly for the best price.
For over fifteen years, Joes Discount Tire has been the 'go to' place for a great selection of tires at unbeatable prices. Our staff specializes in providing fast, friendly service to you and your family.
This team has over 10,000 tires on hand and are experienced at matching the right tire to your vehicle for the right price. We also carry a wide variety of rims, for those who want to make there vehicle look good, or if you just want a second set for your snow tires. Rim and Tire packages are available at great prices!
Whether you are investing in tires for your monster truck, your family van, your utility trailer, or your sports car, Joe's is the place to go.
Give us a calll and get yourself safely back on the road!